Oh boy, I made a promise I could NOT keep when I said I'd be doing blog posts from San Francisco! I really underestimated how much taking care of my 1 year old niece would poop me out! So.... sorry for that!
Well I am back in Minneapolis (for the time being!) and it's a gloomy rainy day outside. But it's cozy in my apartment, my kitty cat is sleeping soundly on our rumpled up bed sheets, and I'm just starting my second cup of coffee. I am perfectly content.
You know, this has been just the strangest start to the wedding season. The weather across the country has been flipped upside down! The whole time I was in San Fran, it was their worst cold and rainy week of the winter, while back in Minnesota they were enjoying record highs and sunshine! It's really thrown brides for a loop as far as planning their wedding wardrobe! It just goes to show that with climate craziness it's best to be prepared with a beautiful bridal bolero to keep your warm and lovely umbrella to keep you dry! Below are my picks for spring cover-ups and rain catchers from Etsy!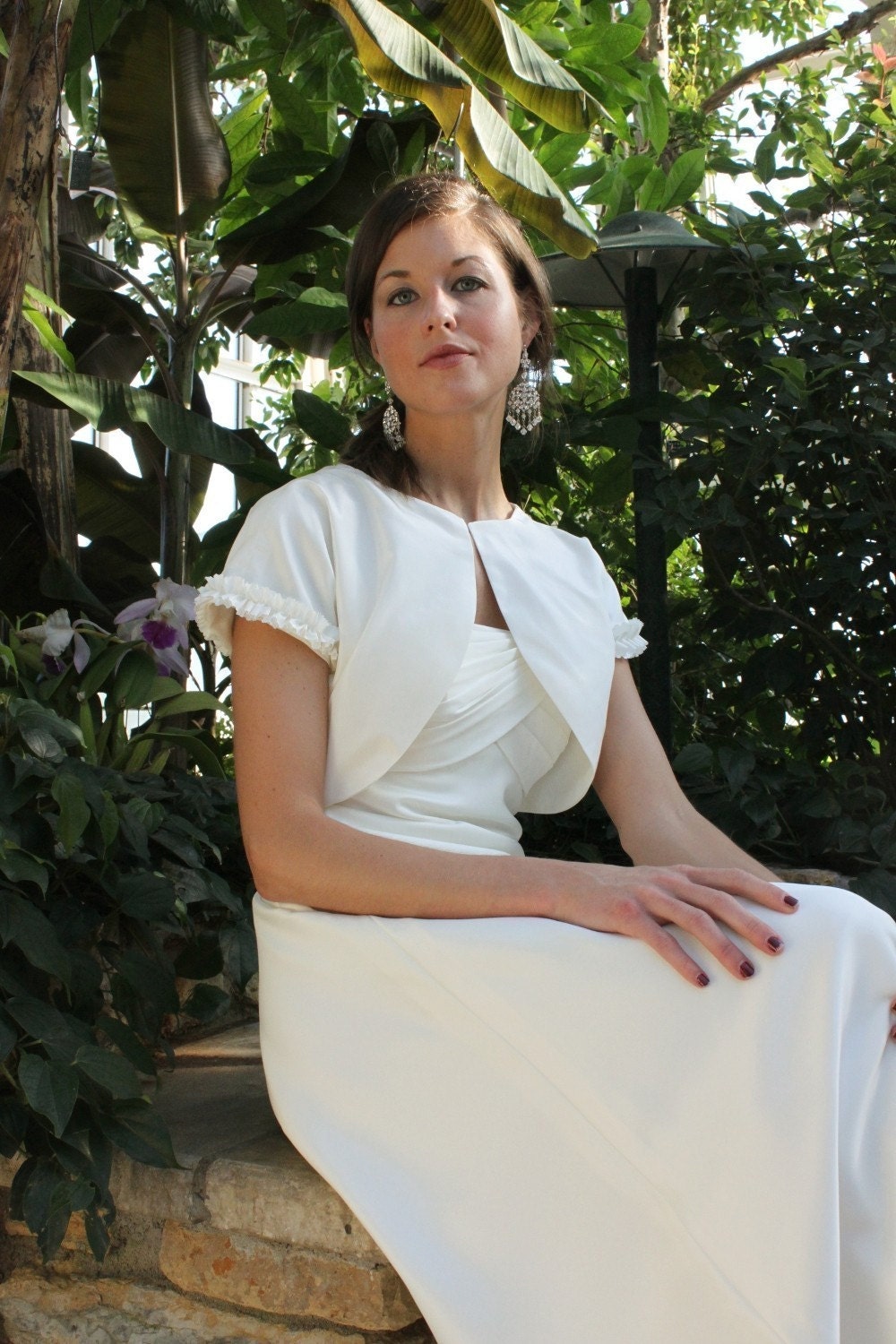 The adorable silk shrug is available here