I must share this
Marchesa
Spring 2012 ready-to-wear collection! It's a totally give me a designer crush. Also, I can't believe this is "ready to wear". You'd really think these are made to order pieces. Regardless, they are absolutely lovely confections and I'm loving the smoky colors & wispy fabrics!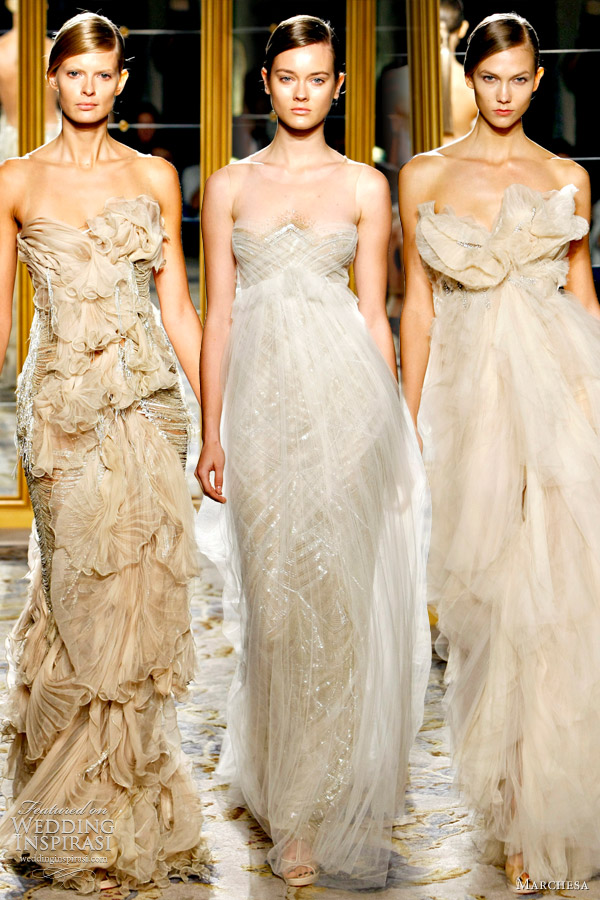 The center one is SOOO pretty and reminds me of spun sugar!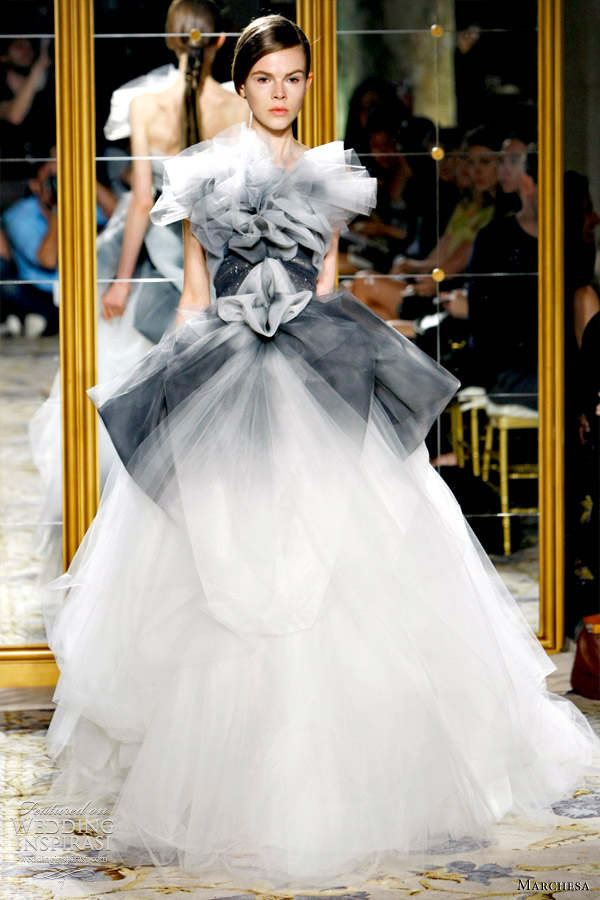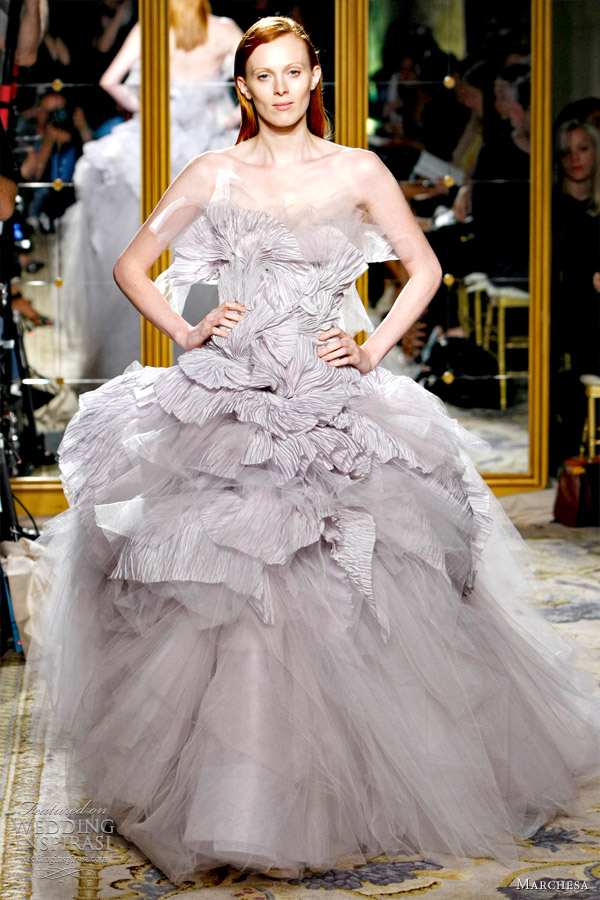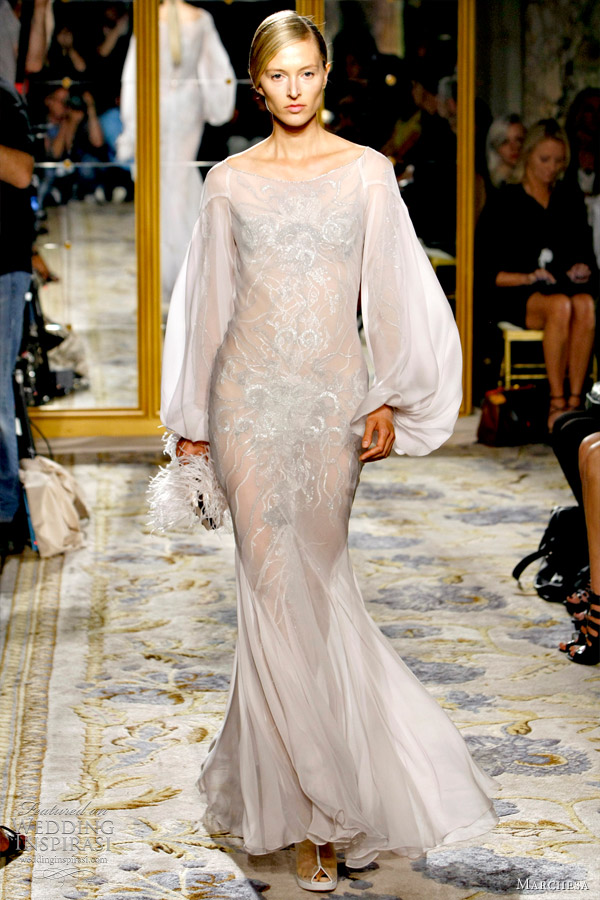 Bishop sleeves have been something I've been toying with this summer.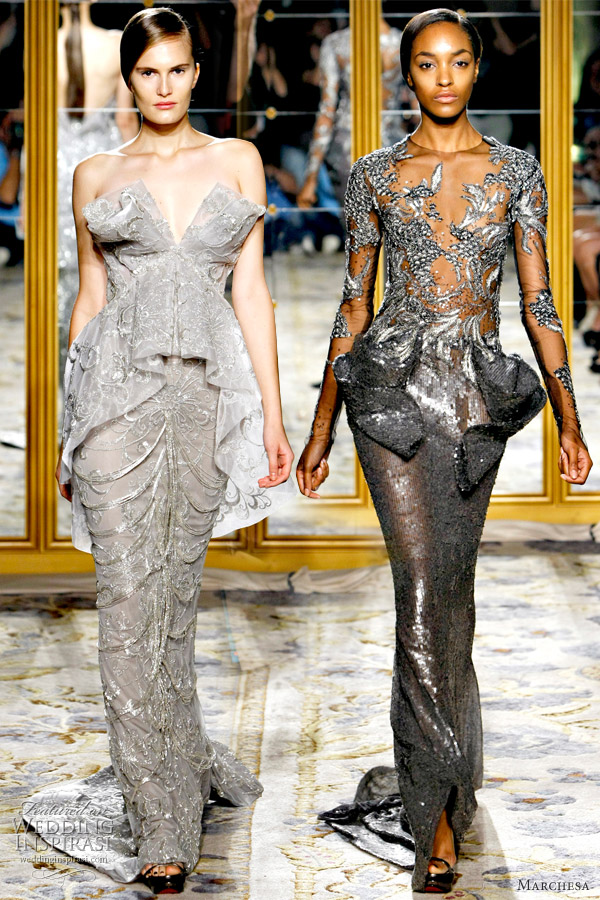 I picture Julianne Moore walking the red carpet in the gown on the left!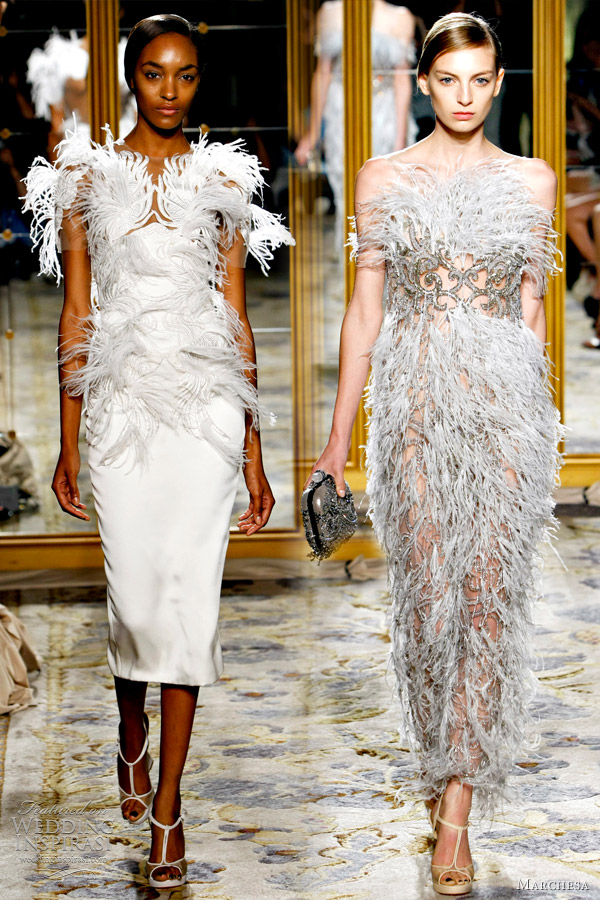 FEATHERS! More proof of the feather trend.