Okay so it's been a while since I've given you a wedding related post. Sorry! Hopefully this will make it up to you!
For a while now I've been noticing old fashioned themes emerging in wedding trends. From the invitation styling to the off-tinted photography there is a clear trend emerging! While the sleek retro 1960's style is still prevalent I'm seeing brides and grooms moving away from retro kitch and seeing more movement towards styling of the 1930's and 1920's often with a southern country angle. Fashion-wise, I'm seeing a lot more bow ties & suspenders on the men and, while birdcage veils still reign supreme (
like!
), the ball-gown silhouette is losing momentum and slender lace sheaths worn with finger-waved hair is becoming more prevalent. Extravagant luxury is out and simplistic homespun beauty is in. Perhaps this is an indication of our lean economic times making us feel more relatable to the difficulties faced during the great depression. Perhaps
Boardwalk Empire
is trumping
Mad Men
in tv ratings. Whatever the reason, the results are a unique and very beautiful! Here is what I consider the best of old fashioned themed weddings. Enjoy!
{above images from 100 Layer Cake}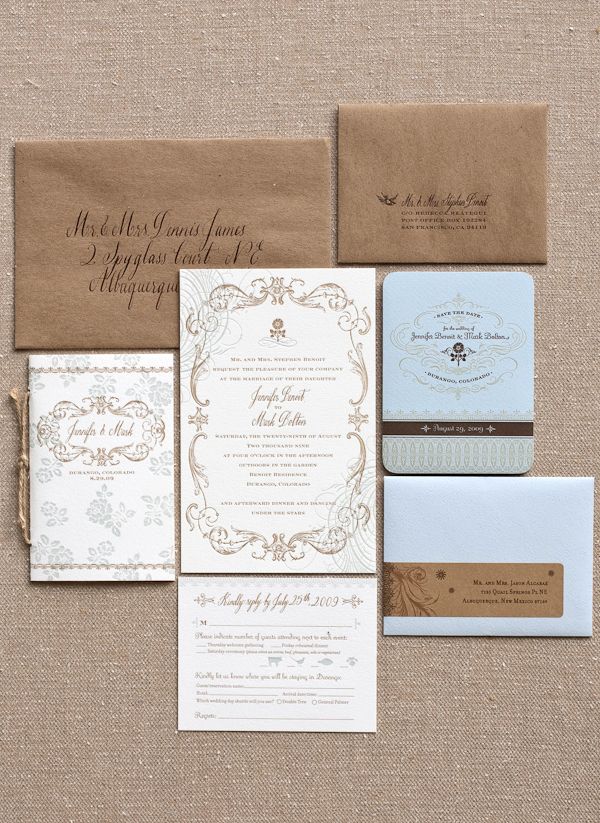 {above image from snippet & ink}
{above image via green wedding shoes}
{above image via ELIZAblog}
{above images via green wedding shoes}