If you haven't seen these gown yet you're in for a treat! After her fall 2011 collection which was quite dark, with not a white dress in sight, Vera's spring 2012 collection is a lovely breath of fresh dewy air! Traditionalists will love the pale tones and airy layers and off-beat brides will love the contrasting sashes and unique application of lace & a-symmetrical draping! I love that these gowns somehow seem to marry modern style with old-fashioned elegance. They remind me of a Degas painting.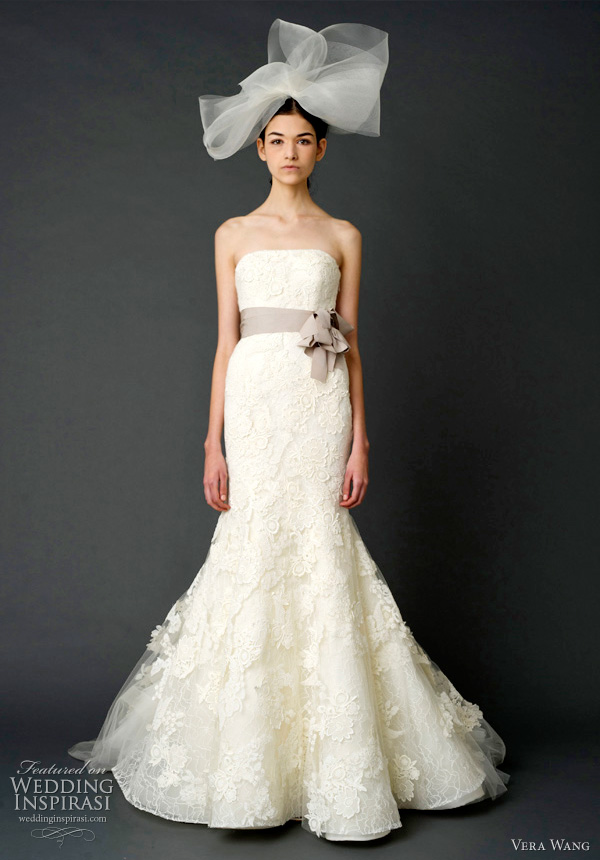 I love the way the lace is applied to this gown!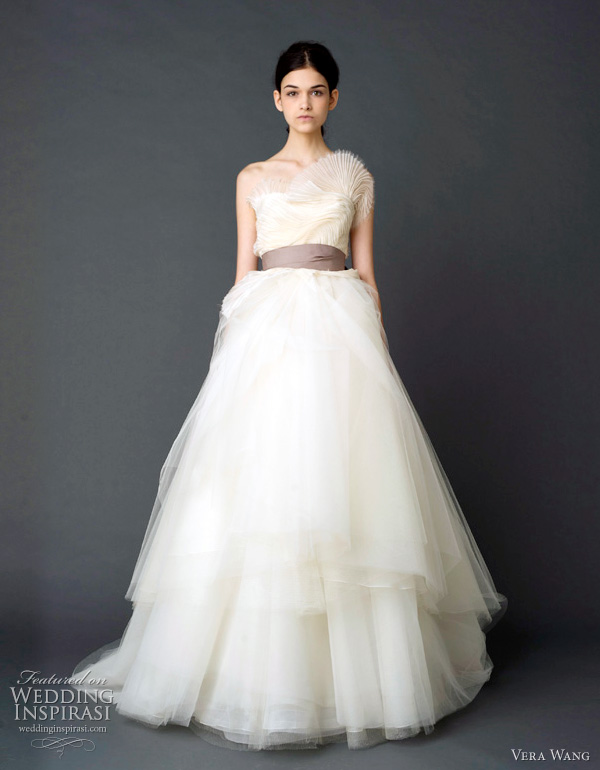 Possible my favorite of the collection! I love the fan pleating and the wide sash.