Okay so you can probably wear almost any kind of jewelry to work depending on the outfit and your office environment, but jewelry can really make or break an outfit, increase or decrease the formality, and also show your personality if your office clothes need to be a little more traditional. If you're in a creative field, you probably have a pretty relaxed dress code, and if you work from home like me, even more so! But when I meet with clients I need to convey my both my professionalism as well as my creativity, which is a delicate balance. So I like often like jewelry that's geometric because I think it's where art meets structure.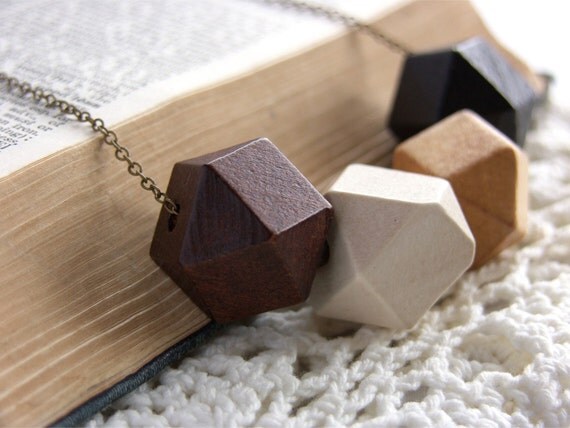 Polygon necklace from Etsy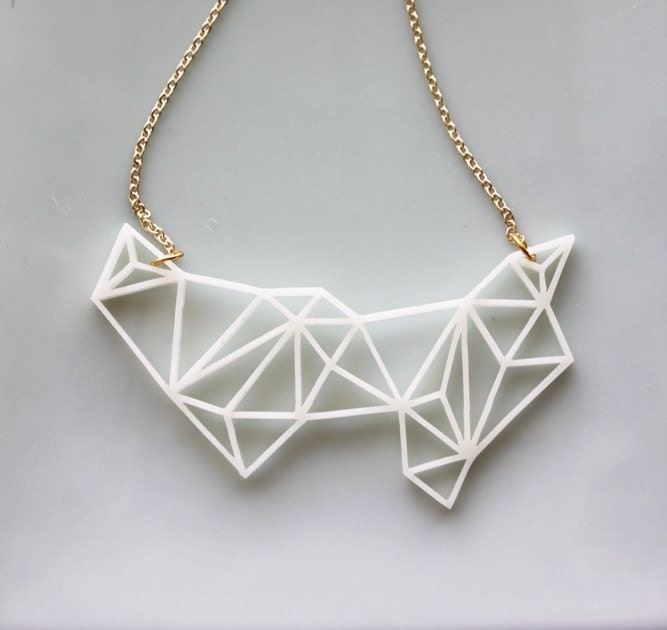 Prism necklace available on Etsy. I want this!
Geometric Leather Earrings available on Etsy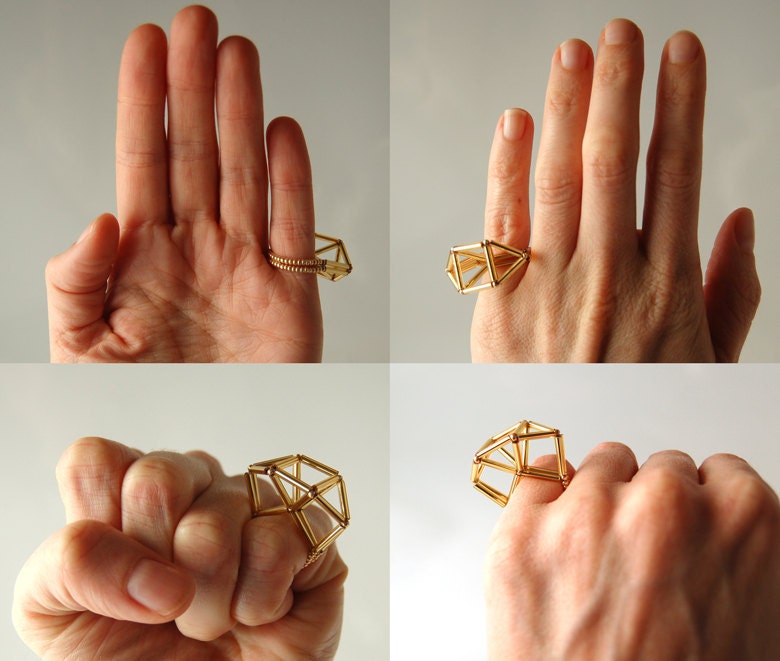 Architecturally structured beaded ring available from Etsy